Today America faces a shortage of 60,000 teachers per year and only 9% of the top one-third of college graduates pursue a career in teaching.
In an effort to raise awareness for the national teaching crisis, we partnered with Ad Council & TEACH.org to create "I make more," a campaign that demonstrates what teachers actually make- a difference.
Agency:
mcgarrybowen

Role:
Art Director/Associate Creative Director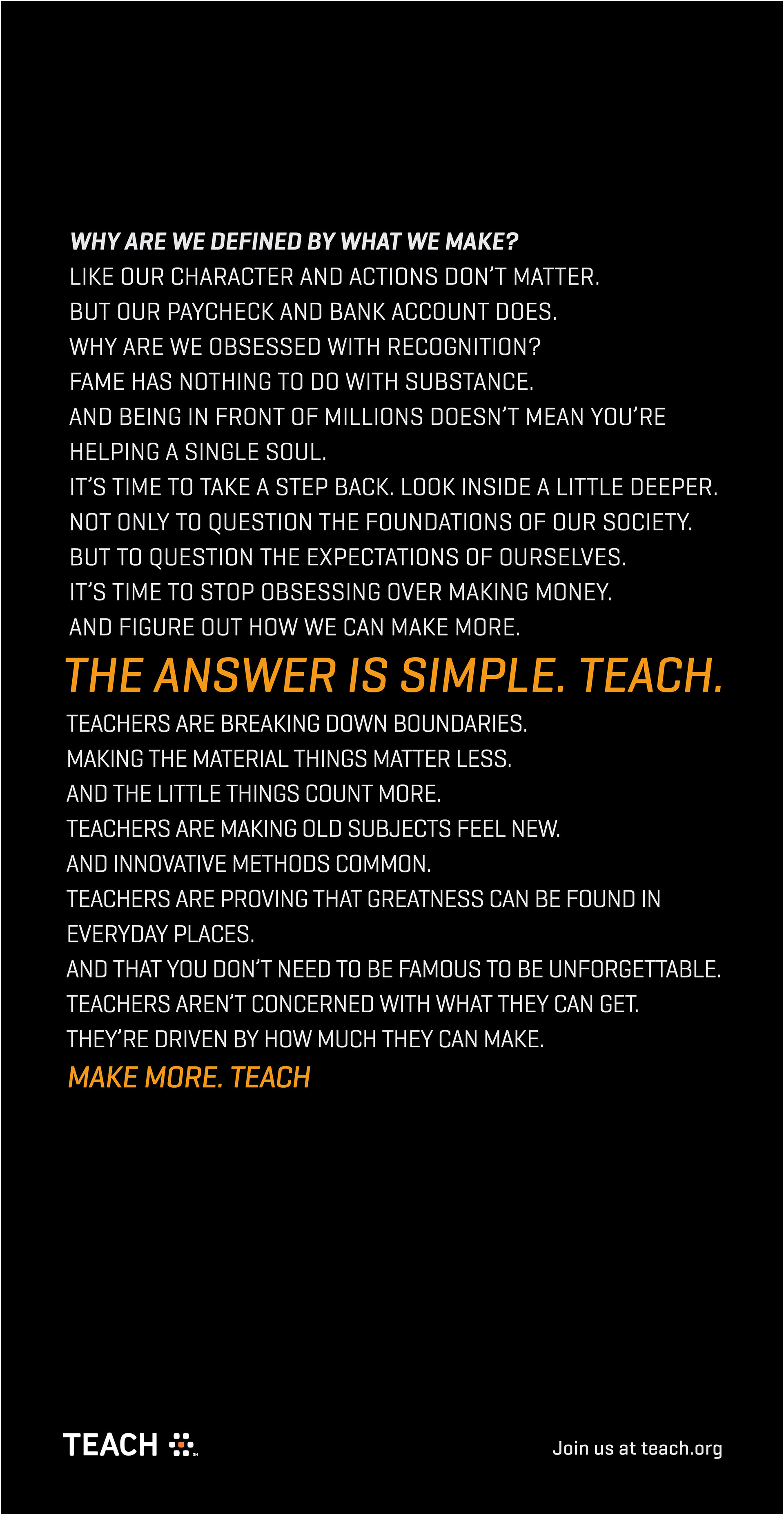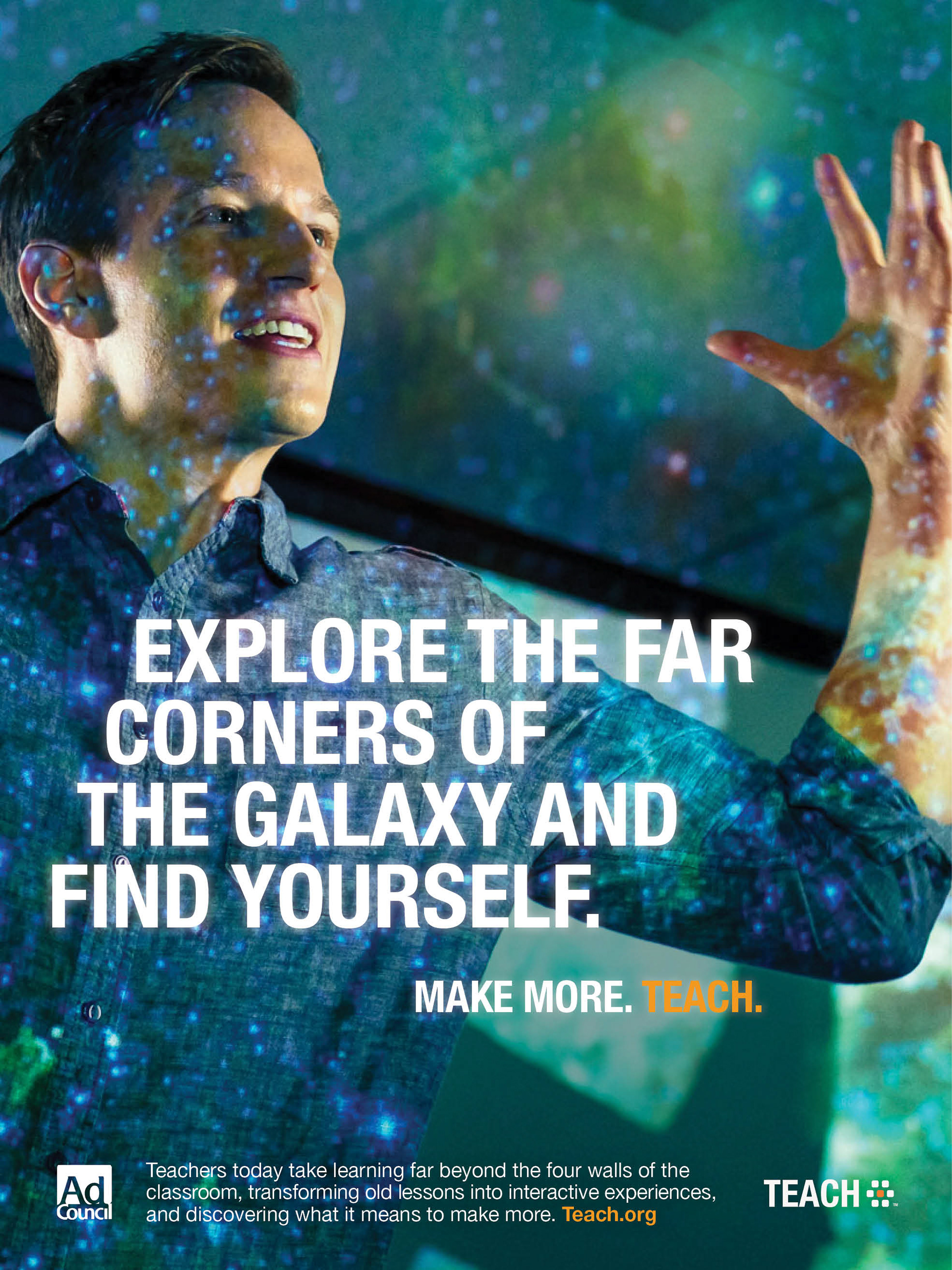 We created a page on the teach.org site for teachers to share their unique lesson plans and vote on their favorite ones.